For Restaurant Owners
Set your restaurant apart with a consistent and high-performance potato.
Crafted for Kitchens
Quality-driven restaurants distinguish themselves by offering the best possible products with consistency over time. Customers often prioritize high quality over low price. These restaurants typically charge a bit more and can afford to spend more on a higher quality potato.
Quality-driven restaurants want to serve a great product at a good price. They seek out the best possible product and can pay more for it. These restaurants can charge a premium for their offerings, as their clientele prioritizes quality versus paying the lowest possible price.
Value-driven restaurants want to serve a good product at a great price. Their clientele wants value but doesn't necessarily want to pay a premium. The variety of CHIPPERBEC potato programs that we have to offer can give both quality and value to a restaurant's value driven plan.
Designed for Performance
Cost is crucial to the decision-making process, but must be balanced by quality, consistency, and performance. Why is cost such a dominant factor? In restaurants that sell French fries, they are usually the category sales leader. As such, they must be high profit. Profitability relies on obtaining not only a consistent price, but a consistent potato. The consistency of the potato will give the performance the kitchen needs to maintain the ultimate fry, day in and day out.
If a restaurant serves 50 guests per night, fresh cut might be perfectly sustainable. If the same restaurant triples their volume, they may need to choose the more efficient frozen product.  Either way, we can provide a true value added product in either the Fresh or Frozen space.
Frequently Asked Questions
We answer restaurant's most commonly-asked questions.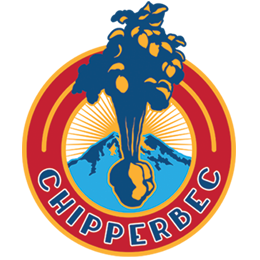 America's Finest Chefs
Demand Chipperbebc.™
The world's finest frying and chipping potato
Get in Touch